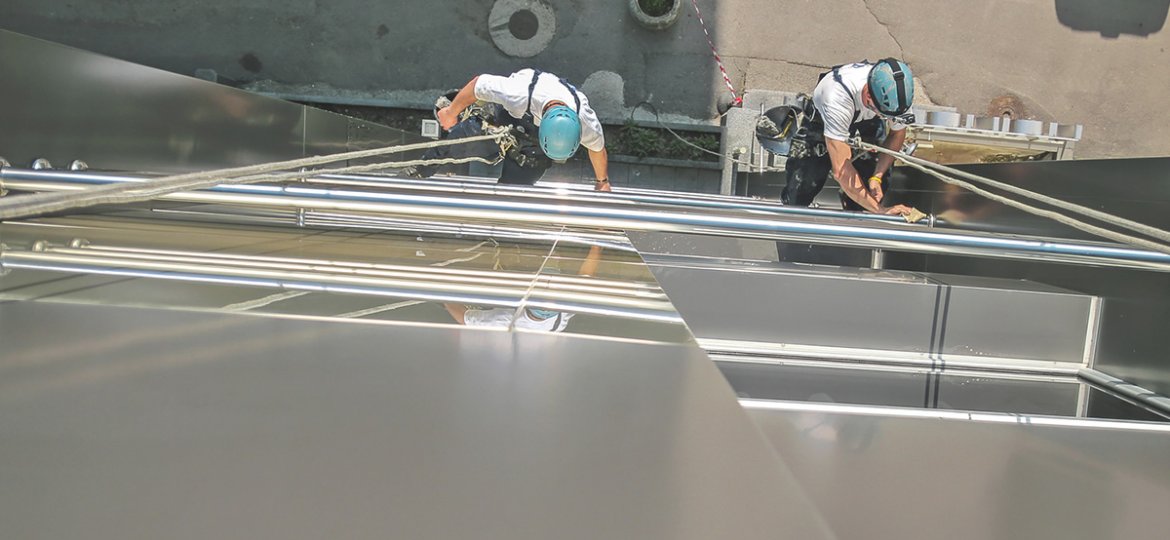 When you select your cleaning products, knowing where and how you will use them is a key factor. With domestic cleaning products, the primary consideration is usually whether your products are designed to clean your kitchen, bathroom, or your floors effectively.  While for industrial cleaning products, the considerations are rather more complicated. Understanding the differences between the two situations could save you a lot of time, effort, and money.
Industrial cleaning products are designed not just for a specific location on your business premises they are also designed with legislative requirements in mind.
There are three key differences to consider:
Durability
OH&S Compliance
Food Safety
Many of the domestic cleaning products you purchase at your local supermarket are designed for household use, perhaps once or twice a week. They are made from components and materials that were not designed for use multiple times a day. That's why they typically cost less than industrial cleaning products.
If you use domestic cleaning products in a store, café, restaurant and commercial premises or for general janitorial or sanitation uses, you will go through them quickly. That means you'll need to replenish them more frequently, and that costs time as well as money.
When you're in the cleaning aisle of a supermarket you are faced with a swath of environmentally friendly brands. You may be wondering why you shouldn't use those domestic cleaning products in an industrial setting.
Four Horsemen Of The Cleaning Apocalypse
There are four sound reasons why professional cleaners should not use domestic cleaning products in the workplace.
Time: How long does the cleaning process take?
Temperature: What are the cleaning product's temperature parameters? How hot does the cleaning solution need to be to be effective?
Chemical: How "powerful" is the cleaning solution? This may be a simple matter of dilution or stronger chemicals suited to industrial environments such as acids and alkalis.
Mechanical: How much agitation is involved? Are you simply spraying water or using a professional cleaning machine?
In commercial cleaning environments, the ideal cleaning result can only be achieved when all four elements are compatible. Reducing one parameter requires the other three to be increased to compensate.
Implications For Industrial Cleaning Products
In our homes, grime or dirt deposits tend to be significantly easier to clean than commercial venues, while their volumes are lower. Moreover, the cycle of cleaning needed to maintain a clean environment is less frequent.
However, imagine your family grows from three people to three thousand people, all passing through your home daily. That's a lot of traffic through your living area, kitchen, and bathrooms, walking on your floors and using your toilet.  Think about the cost of cleaning those spaces both in terms of cleaning products and cleaning staff.
Most domestic cleaning products used to clean a typical family home would not cope with cleaning a high traffic commercial venue. Even if they did, the increased labour costs for the cleaners would be ruinous.
However, this is the situation confronting office complexes, hotels, supermarkets, cafés, restaurants, bars, universities, and hospitals, every day of the year.
The reality is, in commercial cleaning contexts, cleaning speed equals productivity and is a critical consideration in the economics of cleaning. Furthermore, many organizations are looking to reduce their energy consumption, so they are looking to clean their premises at lower temperatures. The need for time-savings and efficiency is one reason industrial cleaning products are usually more powerful than domestic cleaning solutions.
Licensing Compliance
Many companies are required to meet specific health and safety standards as part of their operating license. Hospitals have different levels of hygiene standards depending on the area within the hospital.
Similarly, venues with high footfall cannot allow their floors to be slippery or hazardous for people using them and this can require continuous cleaning throughout the say.
For those involved in commercial cleaning, it is very important that these health and safety standards are adhered to, as the financial and legal repercussions of violating them could pose serious issues if breached.
Commercial cleaning typically has a much higher tempo than domestic cleaning. Higher footfall, a large number of employees using the office premises, and the commercial activities that take place there all impact on the venue's cleaning requirements, which is usually daily, if not progressively during the day.
Food Safety Compliance
While food safety may not be an issue for all businesses, it is a major consideration for restaurants, cafés, bars, nightclubs, and anywhere that serves food. Any industrial cleaning products used in these environments must be fully compliant with regulatory standards, in order to prevent cross-contamination or illnesses spread through food.
Domestic cleaning products will not necessarily meet these regulatory requirements and could put your venue at risk of potentially posing problems with Health Department inspections.
Commercial Cleaning Methods
Commercial cleaners are also likely to use a range of different cleaning methods to complement their industrial cleaning products. Many of these methods are rarely suitable for use in-home, either because the cleaning equipment is too expensive or because the level of finishing is different.
Whether industrial carpet cleaners or floor buffers, most of these mechanical cleaning devices are designed for large spaces and the chemicals they employ in the process reflect the need to cope with larger areas, tougher grime and spills, and time efficiency.
Frustrated With Your Current Surface Protection? Discover The Path To A Nano-Protection Zen!
Get a glimpse of a cleaner stress-free future with our revolutionary nano-technology based protection products.
Hassle-free cleaning could be yours with just one mouse click!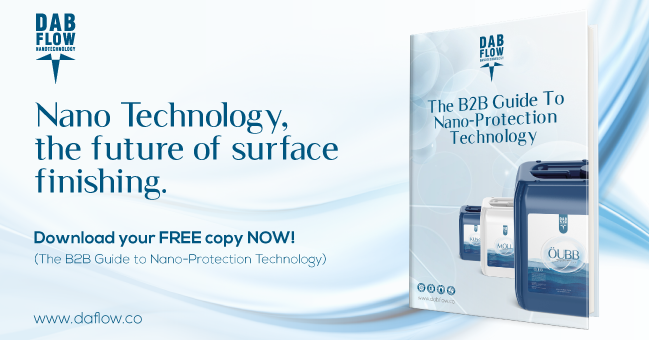 Final Word
When choosing cleaning supplies, also opt for the right product for your cleaning situation. Do your research and due diligence and purchase cleaning products designed for your environment and needs, rather than simply opting for the lowest priced product. It doesn't save you any money if you fail your health inspection or poison your customers!