It might seem as obvious as the gleaming duco on your shiny new car, but when it comes to maintaining the value of your car, car interior protection is important in looking after it.
Whether you want your current car to last longer or you're looking to get the most value from it at resale, make sure you get the most bang for your buck by staying on top of cosmetic issues and using car interior protection to look after your car's interior.
By following these simple steps, you can increase your car's value and get the most money for it when it comes time to sell.
Looks Matter
First impressions are lasting and they count when it comes to selling your car. An ugly, ill-kept car does not reflect well on its owner, and car industry authorities indicate that just by cleaning your car, you can add hundreds of dollars to its eventual value when you come to sell it.
That doesn't mean you have to use cleaning brushes every week and spend hours scrubbing and waxing. Just clean it periodically and make the most of modern car protection treatments.
If you don't have the time to regularly clean your car yourself, use a hand car wash. For more loving car protection, have it detailed periodically.
Alternatively, have your car exterior treated with one of the new nano-technology based coating solutions. These non-stick coatings are perfect for your car's external painted metallic or plastic surfaces.
These nano-technology based formulations create a hydro- and oleophobic effect, which causes particles of road sand, grit, and grime together with grease and oil, lime-scale, and other contamination to lose their ability to adhere to the substrates of your car's external finish, allowing them to be easily removed through normal washing.
Protect Your Car's External Appearance
Even the colour of your car can impact its resale value. While modern car protection finishes can help keep that new car gleam, it helps to keep your car parked in a shaded place or better still, to garage it properly, away from the UAE's harsh environmental elements.
Similarly, try to avoid exposing your car to unpaved road conditions that can damage your car's exterior finish. Paint chips and gouges can seriously decrease a car's resale value.
Although dents, scratches and other kinds of damage are sometimes inevitable given the UAE's road conditions, it is important to remember that visible imperfections will impact resale value. Dent repair, a "light touch" and nearly invisible procedure, can eliminate dents without resorting to sandblasting and expensive re-painting.
Other problems many car owners face are rusting and unsightly stone chips. Repairing those chips with an inexpensive touch-up stick can dramatically improve your car's appearance.
Ideally, you should have your car protected when you buy it. A nice-looking exterior finish can increase a car's curbside appeal and ultimately help determine its sale value.
Rust is a silent enemy. Be sure to wash your vehicle often to remove sand deposits that can eventually lead to issues with rust. Whenever possible, have your car undercoated to avoid the build-up of sand and road grime deposits on the frame and the underside of the quarter panels and fenders.
Use Proper Car Interior Protection To Keep It Clean
Even if you wash and detail your car frequently, it won't matter much if you treat its interior like a fast food cafeteria or designated smoking area.
Most vehicle owners are proud to drive a shiny, sparkling clean car that's clean of that ubiquitous film of sand for everyone to see.
However, how does the inside of your car look these days? If you cringe at the mere thought of inspecting your car interior, you shouldn't feel too bad.
Interior detailing tends to be one of a driver's most neglected and most widely disliked routine car maintenance chores.
Modern cars typically combine a host of different surfaces and they are comprised of all sorts of materials. Various kinds of leather, fabric, vinyl, plastic, and carpet help make the inside of your car look good but they can also get dirty, even if you're a compulsive tidy freak.
The reality is, we spend a lot of time in our vehicles be it on our daily commute or on day trips and stains happen, and often, especially if you have kids in the car!
Having your vehicle's interior detailed on a regular basis will address all those unsightly stains, big and small, and also help prevent them from happening by strategically applying the right cleaning and maintenance products for each type of surface in your car.
If you want to cut down your internal maintenance chores, invest in smart nano-technology based car interior protection for your car's interior surfaces. These innovative water-repellent nano-coatings work miracles for your car's textile upholstery and protect almost any type of textile from water, sand, dirt, contamination, and stains.
All this, whilst remaining totally invisible to the naked eye! A car interior protection service will not affect your upholsteries appearance, its ability to breathe, its colour or feel, and is easy to maintain.
So, try to avoid eating and drinking inside your car, even on long road trips. Don't smoke and don't allow anyone else to smoke in your car. Spills, cigarette smoke, and stains can ruin the inside appearance and smell of your car, thus lowering its eventual resale value.
Garage Your Car
Don't leave your car parked out on the street. Excessive exposure to sunlight can fade the outer surfaces of your car, including paint, trim, and mouldings. Even a shade cloth cover can help keep your car's paint job intact. By garaging your car inside out of the weather, you can avoid costly and unnecessary repairs or exterior restorations in the future.
Unlock Your Path To Cleaning Nirvana!
Get a free quotation and enter the world of hassle-free cleaning, which will transform your car and leave you feeling great!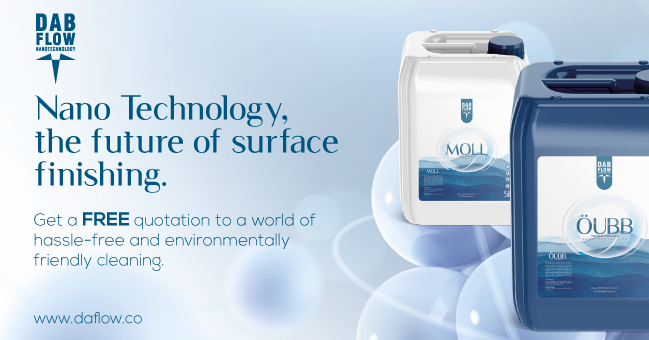 Final Word
While many assets appreciate in value as they age, a car is rarely one of them. Some new cars can lose up to 20 percent of their value as soon as their new owners drive out of the dealer's lot. However, you can improve your car's resale value by keeping it in immaculate condition. Part of this process is to always ensure you're using proper car interior protection. With today's' modern car interior protection available, you can say goodbye to having tattered and worn interiors forever and say hello to keeping your car looking better for longer.