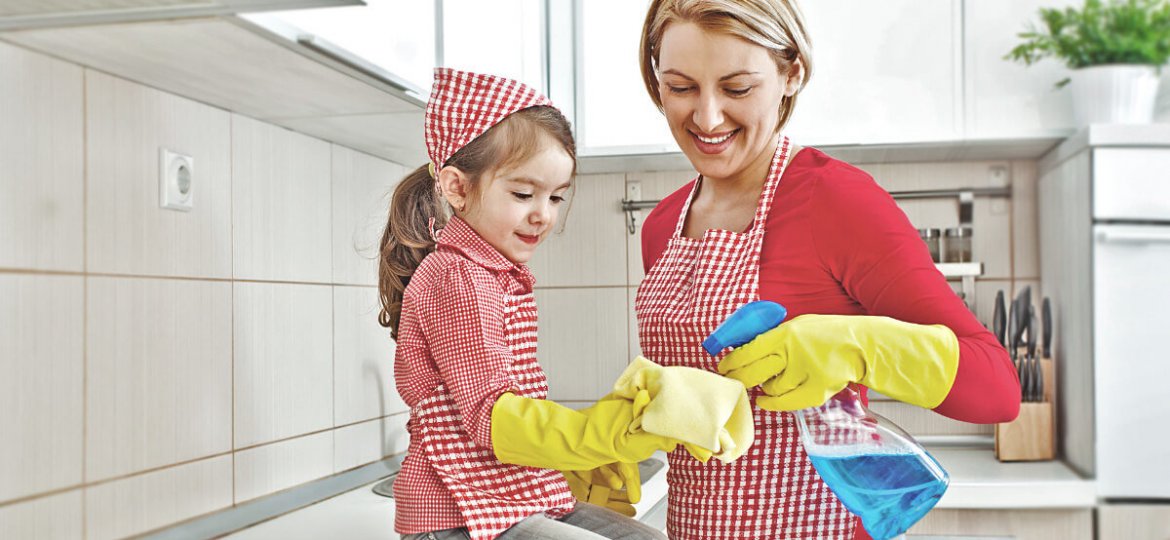 Whether you are furniture cleaning on an industrial scale to comply with health and safety regulations or simply trying to keep your home effortlessly clean, there are some secret furniture cleaning techniques you can adopt to save you time, money, and effort.
Cleaning Fabric-Covered Furniture
All furniture cleaning techniques are not created equally when it comes to keeping your furniture sparkling clean. Firstly, all fabric-covered furniture comes with an easy to recognise label identifying the best cleaning method for your furniture. Labels generally bear one of four markings to help you care for upholstery:
W means that the fabric can be treated with water-based detergents
S indicates the fabric can only be treated with solvents, meaning it needs to be professionally cleaned
WS means it can be treated either with water-based detergents or with solvents
X denotes vacuuming only, no solvents or detergents can be used what so ever.
Note to self: never buy furniture with the S or X designation. They are inevitably painful and expensive to clean.
By far, the cheapest and easiest option is to use a foaming or spray upholstery cleaners for furniture with the W or WS designation. There are many good products on the market.
Apply your foam or spray cleaner with a stiff-bristled upholstery brush. Always test a small out of sight swatch of fabric just to be sure your cleaning product is safe to use with your item of furniture.
Professional and amateur cleaners alike should also keep a bottle of upholstery cleaner on hand to treat everyday spills or small stains.
Professional Upholstery-Cleaning Machines
When the entire couch needs cleaning, you will be better off using a professional upholstery-cleaning machine. Rubbing alcohol also makes a good stain remover but it isn't ideal for larger areas as it leaves behind a very distinct odour.
In addition to checking the care tag for your furniture's cleaning code, you should also check the fibre content. If the couch contains polyester or linen, steer clear of any machines that use steam to operate.
Steam can cause both polyester and linen to pucker and distort in a way that is difficult to reverse. As a rule of thumb, always do a test to be sure cleaning won't damage the furniture fabric no matter what kind of couch or chair you have or what kind of cleaner you're using.
Whether you are a professional cleaner or just looking to keep your home furniture spotless, upholstery cleaning machines are a fabulous option as they save you time and effort and come with options for either renting or buying them.
That's good news for companies or people with limited money, storage, or need to use an industrial machine on a regular basis. Start by renting a machine to get a feel for how they work before deciding to invest in one of your own.
While they are often called "carpet cleaners" they are in fact multipurpose cleaning machines that can be used on upholstered furniture.
Furniture Tips And Tricks
Two other useful furniture cleaning techniques to keep in mind are:
Always keeping cushions dry. Unzip the cover and slide a plastic cutting board between the fabric and the cushion before attempting to tackle a stain
Grease stains on leather and vinyl are best cleaned using cornstarch. Sprinkle the cornstarch on the spot let it sit for four hours or so, then wipe clean with a cloth.
 Cleaning Wooden Furniture
Dutiful cleaners dust and shine their wooden furniture regularly. Unfortunately, over time all that polish and dust combine to leave a disfiguring dark film on tables, chairs and shelves.
To keep your furniture looking at its best and brightest, you need to periodically deep clean your wooden furniture. Here are a couple of handy tips on how to clean wood furniture without damaging its finish.
Dust the furniture to remove any light surface dirt. The next stage is to remove light soiling. Start with the gentlest cleaner and progress gradually to stronger ones as needed.
Try mixing a weak solution of water and dishwashing soap. Dip a soft cloth in the solution, wring it out and wipe the entire item of furniture. You want a damp cloth, not a wet one. Don't saturate the wood, and rinse your cloth often. After you have cleaned the entire item of furniture, take a second, clean cloth and dry the piece thoroughly.
Removing Old Polish
Knowing how to clean old or aged wooden furniture that has accumulated decades' of built-up polish will help you revitalize an antique. Steep two tea bags in boiling water. Let the tea cool to room temperature, take a soft cloth, wring it out in the tea until it's damp before washing the wood. The tannic acid from the tea is wonderful for maintaining aged wood. You'll be surprised at how the wood will shine after cleaning with cold tea.
Removing Water Stains 
Water rings are a pain to remove from any wooden surface whether they are in an office or your private home. Here's an easy way to remove unsightly water rings from wooden surfaces. Place some non-gel toothpaste on the spot and rub gently with a soft cloth until the stain lifts. For stubborn stains, mix equal parts baking soda and toothpaste. Wipe the toothpaste off with a clean damp cloth and dry thoroughly after applying.
Erasing Difficult To Shift Marks
To remove a blemish caused by pen ink, mix one tablespoon of baking soda and one teaspoon of water into a thin paste. Apply to the stain and rub gently with a soft cloth until the stain disappears. Wipe the residual toothpaste off with a clean, damp cloth and dry thoroughly.
Avoiding Concentrated Products
Choosing expensive, high-powered cleansers can be a waste of money unless you use them sparingly. Standard-strength products are generally quite sufficient for most furniture cleaning jobs. You actually need very little detergent to clean a dirty kitchen floor.
Generally, about two tablespoons of most standard brands swished into half a bucket of water will do the trick. With bleach, adding more does not make it more effective, either. Germs die from the time spent in contact with the disinfecting solution, not from the strength of the disinfectant itself.
Frustrated With Your Current Surface Protection? Discover The Path To A Nano-Protection Zen!
Get a glimpse of a cleaner stress-free future with our revolutionary nano-technology based protection products.
Hassle-free cleaning could be yours with just one mouse click!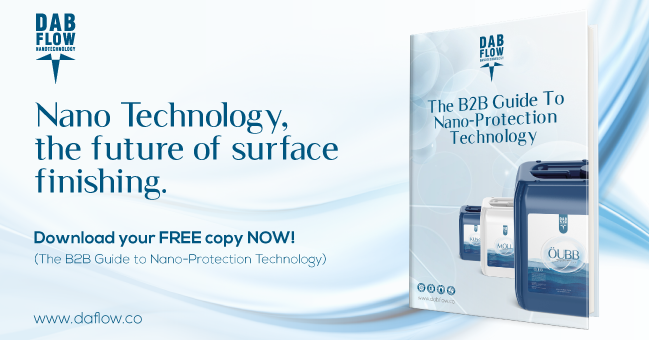 Final Word
There is a range of secret furniture cleaning techniques, which use commonly available cleaners and substances that will produce outstanding results. They help to prevent damaging your commercial or private furniture while cleaning and protecting them for longer.