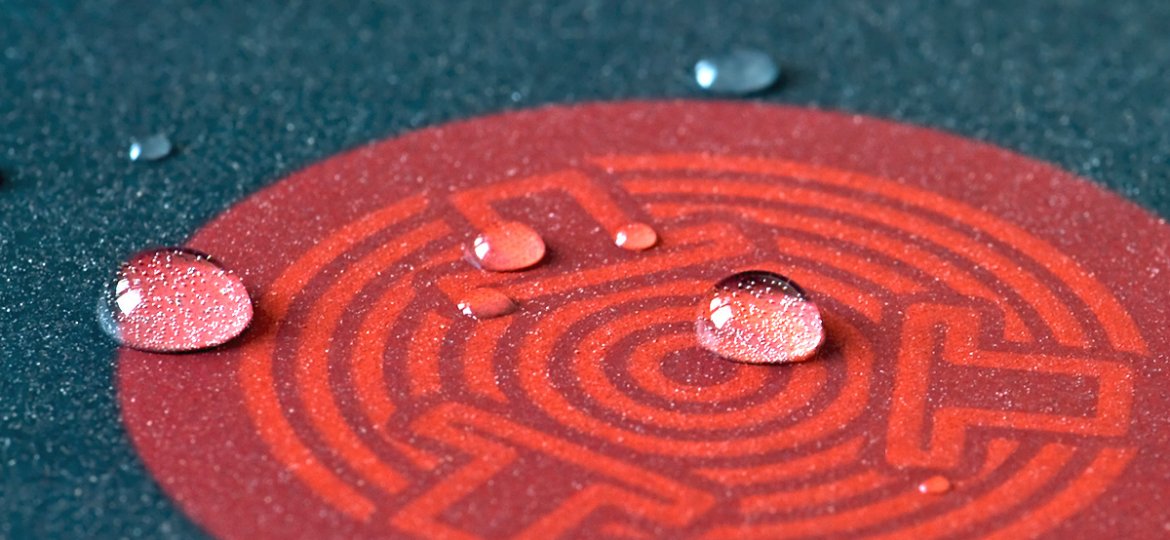 Stone masonry has become a popular form of building material used in constructing everything, from outdoor architectural features such as stone walls, patios, swimming pool decks, and indoor feature walls.  Whether natural or manufactured stone, your architectural gem needs to be shielded from the harsh effects of weather and climate. And to seal and waterproof your stone you should consider treating it with a smart material protection coating.
Extend Your Stone Feature's Lifespan With Material Protection Coating
Both natural and manufactured forms of stone are used extensively outdoors and they need sealing and waterproofing to enjoy extended service lives as both can be easily damaged by the harsh effects of sun, high temperatures and water.
Sealing and waterproofing your stone feature will not only protect it but can also bring out the rich colour of your stone while hindering the growth of unsightly moss, mold, and mildew.
Efflorescence can also be a major problem for stone. It is caused by moisture permeating the stone and dissolving its natural salts and minerals. A stone sealer can significantly reduce water penetration and will often stop the effects of efflorescence dead in its tracks.
What Is A Material Protection Sealer?
A sealer is a specially formulated chemical boundary layer designed to protect your stonework. Sealing stone surfaces decreases the possibility of anything staining your stone surface or growing on it.
There are two basic types of sealers. A coating or surface sealer covers the surface while penetrating sealers work their way inside the stone.
Hello Sunshine!
Sunlight is rarely a significant problem for natural stone compared to water, wind-blown sand, dirt, grime, and grease.
If you examine any major contemporary building with a natural stone façade that is continuously exposed to direct sunlight, it quickly becomes clear that its worst enemy is blowing sand, dirt, grime, and water, rather than sunshine.
Natural Stone
Flagstone, slate, bluestone, travertine, and limestone, are some of the different types of natural stone used in contemporary outdoor architecture design. Natural stone is durable and is a natural product for projects such as stone walls, pool decks, water features, patios, and paved entertaining areas.
Most problems with natural stone occur not with the stone itself, but due to the porous mortar that binds it. Unsealed mortar will quickly absorb rainwater. When this moisture cools and expands, it causes cracks to form and can even result in the entire structure breaking apart. A water-repellent sealer will prevent the stone from absorbing water stopping this type of damage.
Preparing And Cleaning Natural Stone
Before a protective treatment can be applied to your stonework, remove existing sealers, clean and de-grease the surface completely to ensure your material protection coating will adhere to the stone.
For most projects, all that is needed is a thorough pressure washing before applying the sealant.
If your stonework shows evidence of efflorescence, rust stains or calcite build-ups address them with the purpose-designed cleaners before applying your sealant.
For grouted horizontal natural stone such as patios and paved entertainment areas, consider using a floor machine and an abrasive brush to smooth, clean, and remove a thin layer of the stone surface, revealing its underlying beautiful true colours.
Penetrating Natural Stone Sealers
Look for a modern material protection coating based product optimised for absorbent surfaces. These nano-technology based products form an invisible, water, moss, mold, mildew and contamination-resistant, UV-stable coating for porous substrate surfaces.
Manufactured Stone
Cultured, manufactured, or artificial faux stone has emerged as a popular option for a range of exterior applications. This type of stone is predominantly coloured concrete cast in the shape and texture of stone.
These thin porous stones are easily damaged and their thin layer of colour is vulnerable to weathering and acid rain effects. Manufactured stone is so porous water will penetrate completely through the stone and into the wall behind it.
Over time, this moisture can result in damage ranging from mold through to rot and decay. The ever-present threat of moisture also makes efflorescence a significant problem.
Fortunately, manufactured stone is also the easiest to protect with the right stone sealer.
Preparing And Cleaning Manufactured Stone
Before any protective treatment can be applied, any existing sealers should be removed and the surface completely cleaned and de-greased to ensure the new sealant will adhere and penetrate the stone surface.
As with natural stone, pressure washing is generally all that is needed prior to applying the sealing coat. Similarly, you should deal with efflorescence, rust stains, or calcite build-ups prior to applying your sealer.
How Long Do Sealers Last?
The amount of foot traffic, level of maintenance, and environmental factors all affect the life of your stone sealant. Assuming your stone feature is sealed using a quality sealant and it is maintained with regular cleaning, your sealer can last anywhere from two to five years.
The current rule of thumb is to re-seal interior stone surfaces every one to three years due to their high levels of traffic and usage. Similarly, exterior surfaces should be re-sealed every three to five years.
However, just because your material protection coating can last several years, that doesn't mean it will or even should. You should consider what type of use your stone surface is subjected to establish how long you can go between each sealing treatment.
Unlock Your Path To Cleaning Nirvana!
Get a free quotation and enter the world of hassle-free cleaning, which will transform your home exteriors and leave you feeling great!

Final Word
Natural stone is porous and vulnerable to stains and damage from the effects of climate and weather. Some stones have proven to be more re absorbent than others and natural stone performs differently to manufactured stone. The good news is that and advanced nano-technology based material protection coating out-performs older sealants and removes the hassle of maintaining your stonework by minimizing or eliminating water and oil-based stains, moss, mold, mildew, bacteria growth, rust, and contamination together with cracking from temperature variations.